Outback Wildlife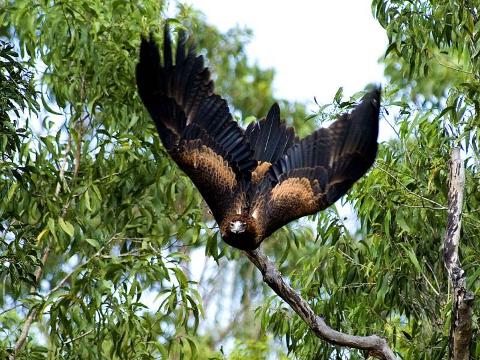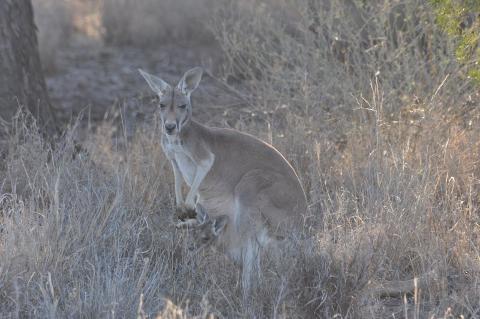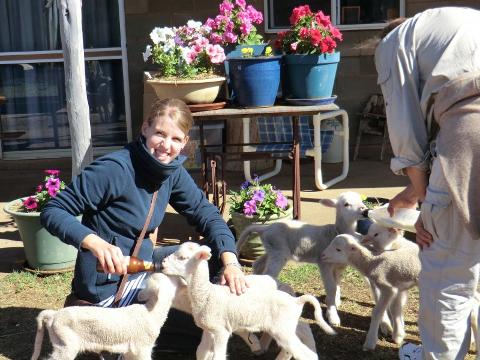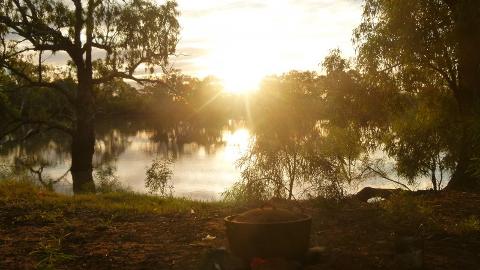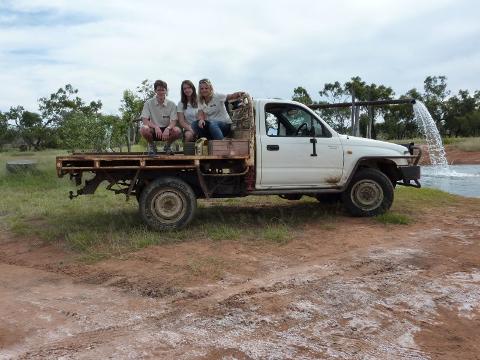 Duration: 5 Days (approx.)
Product code: 5DBPOW
Spend five days getting to know Cunnamulla and surrounding districts with fellow travellers. Prepared to be amazed at the untouched nature and wildlife as you experience true outback Australia.
Itinerary
Sunday (D) -Day 1
07:00 – Check in at Brisbane Transit Centre Greyhound Coach Terminal desk.
07:30 – Depart Brisbane on Greyhound coach bound for Toowoomba.
09:40 - Arrive at Toowoomba Coach Terminal and transfer onto the Coach Qld Coach service.
10:30 - Depart Toowoomba Coach terminal via the Garden City then through the rugged outback Dalby, Moonie,St George, Bollon and then destination Cunnamulla.
19:45 - On arrival in Cunnamulla you will be greeted by our Out the Back Australia tour guide taken to your night's accommodation and given dinner.
Overnight Cunnamulla camping in swag under the stars.
Monday (B, L, D) - Day 2
Experience the outback sunrise, an experience of a lifetime on a farm with breathtaking views you will never forget. See an abundance of Australian bird and wildlife including large numbers of kangaroos and emu's
all in their natural environment. You will learn to make "Billy Tea" and "Damper" from a true blue Aussie. Enjoy the wide-open spaces, clean green air and the great hospitality on a property in Queensland's outback.
Overnight Farm camping in swag under the stars.
Tuesday (B, L, D) - Day 3
Depart farm for Cunnamulla, take a historical town tour and visit local industry including state of the art organic farming.
The afternoon offers a couple of hour's free time to do anything you like.
Late afternoon sit back relax and enjoy a sunset river cruise on the Warrego River with our local tour guide. You will experience an explosion of nature as you cruise the tranquil waters soaking up the outback ambience.
Tonight's dinner will be a grand feed while you sit back with a cool drink and enjoy the local entertainment.
Overnight Cunnamulla camping in swag under the stars.
Wednesday (B) - Day 4
Today, feel a part of history unfolding as you explore the historic cemetery and uncover tales of characters and Cunnamulla legends.
Test your skills at sand boarding the massive natural sand dunes.
Have your final afternoon enjoying the characters as you complete an Aussie pub-crawl at all the local's watering holes.
Completing your adventure with a farewell dinner.
Overnight Cunnamulla camping in swag under the stars.
Thursday (B) - Day 5

06:00 - Rise early for breakfast before bidding a fond farewell to your new outback mates.
06:45 – Depart Cunnamulla for your return travel arriving Toowoomba Bus Interchange at 16:00.
Connect to Greyhound Coach service departing Toowoomba 18:00 and arrive at Brisbane Transit Centre 19:40. ENDS.
"I had no idea what to expect but this has been the adventure of a lifetime and exceeded all expectations ... I've had a great time, eaten gorgeous food and taken amazing photos. I have met so many interesting people and made friends who I truly hope will be friends for life. I will never forget Cunnamulla and all of the people who made me feel so welcome. I will be leaving a piece of me here when I leave."

Inclusions & Options
Travel
Coach travel Brisbane to and from Cunnamulla on Greyhound and Coach Qld Coaches is included in the price. Ensure you arrive early at the coach station to avoid any stress leaving plenty of time to relax and commence your outback adventure.
Transfers/Entries
Daily collection to and from campsite is included as well as pick up and drop off on your arrival and departure.
All entries are included as per itinerary and this is truly an all-inclusive package.
Tour Guide
Our experienced local tour guides are at least fourth generation in the area and will not only provide a great insight into the area but will ensure you get authentic outback experience. This is not a stage show it is real life in the outback!
Coach Departs Brisbane
GX951 - 07:30 - Sunday departs Brisbane on a Greyhound Coach from the Greyhound terminal Brisbane Transit Centre arriving Toowoomba Bus Interchange Greyhound Coach terminal 09:40.
BQ113 - 10:30 - Sunday depart Toowoomba on Coach Qld service to St George arriving 16:00.
BQ117 – 16:30 – Sunday depart on Coach Qld service St George to Cunnamulla arriving 19:45.
Coach Departs Cunnamulla
06:00 - Rise early for breakfast before bidding a fond farewell to your new outback mates.
BQ118 - 06:45 – Thursday depart Cunnamulla for your return travel arriving St George 10:00.
BQ114 – 10:35 - Thursday depart St George for Toowoomba Bus Interchange arriving at 16:00.
GX155 -18:00 - Thursday depart on Greyhound Coach service Toowoomba Bus Interchange and arrive at Brisbane Transit Centre 19:35. ENDS.
Vehicle
Minibus: 21 seats front facing air-conditioned vehicle
Group Size
Minimum number is one person. Maximum number is twelve people as we believe small groups make big adventure!
THIS TOUR OFFERS GUARANTEED DEPARTURES, WEEKLY YEAR ROUND!
What to Bring
Closed in shoes,
Camera,
Swimmers,
Hat,
Towel,
No more than 20kg of luggage
A sense of fun and adventure
Accommodation
Accommodation on the tour is camping in swags (bed roll) under the stars with a good mix of natural bush land settings and camping grounds. Swags and bedding provided. Four nights of camping is included in the tour.
Meals
All meals during the tour are included as outlined on the itinerary and are abbreviated as follows;
B = Breakfast
MT = Morning Tea or Smoko (as we call it in the outback)
L = Lunch
AT = Afternoon Tea or Smoko (as we like to call it in the outback)
D = Dinner
Any special dietary requirements can easily be accommodated for, however, must be requested at the time of booking your tour to ensure we have lots of healthy, hearty food for everyone. Remember we are in a remote location and it takes time to get things in!
Flight Upgrade Option
REX Regional Express Airlines operates a twice-weekly flight Brisbane to Cunnamulla and return. Flight upgrades are available for an extra charge of $200 per person and must be requested at the time of booking tour. There is no matching return flight so only Brisbane to Cunnamulla upgrade is available for this tour.
Brisbane to Cunnamulla | Flight ZL5627 | 2 stops | 2h 55m
Departs Brisbane: 07:45 Wed
Arrives Cunnamulla: 10:40 Wed
Rates
Prices are valid until March 31st 2016, terms and conditions apply.
Ex Brisbane $1200per person
Upgrade Flight BNE to CMA $1400per person