Jewels of the Outback Tour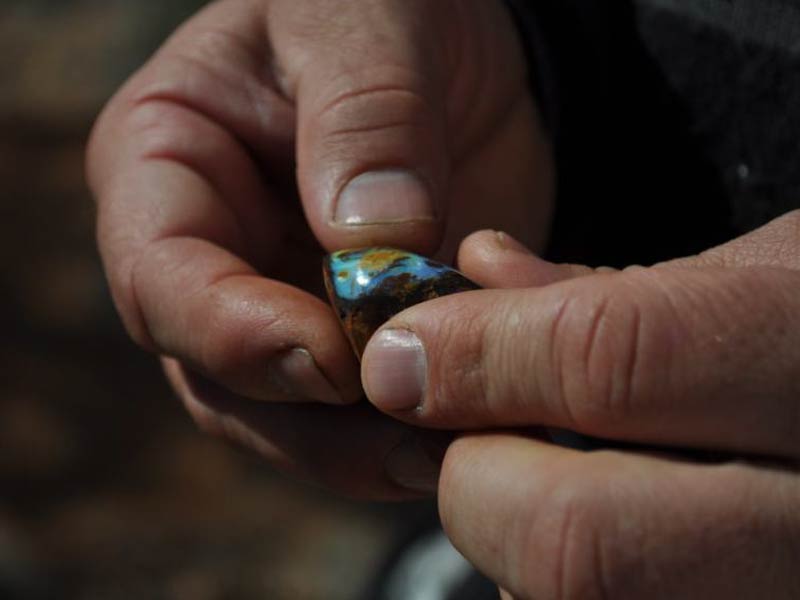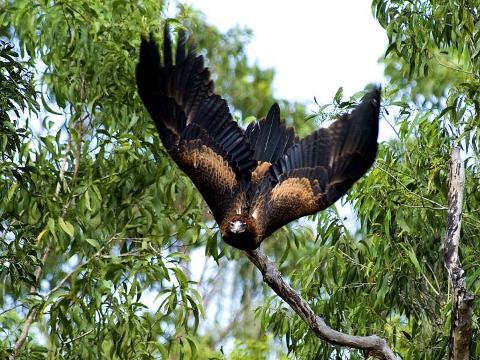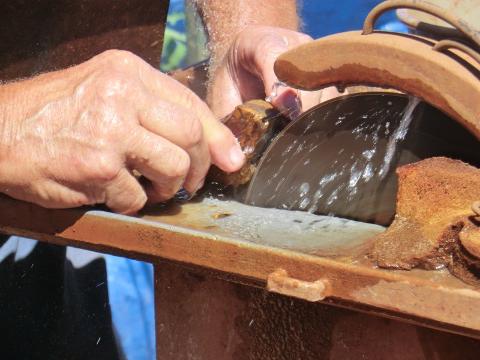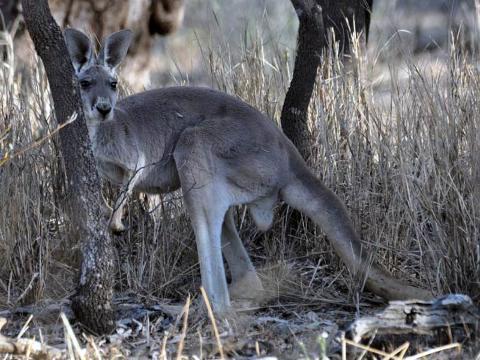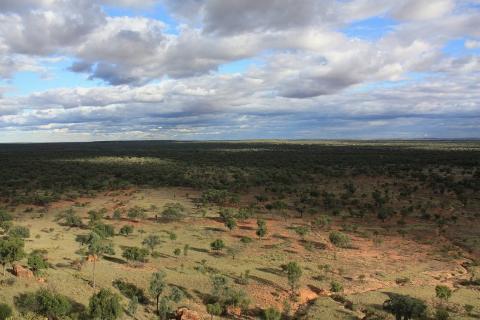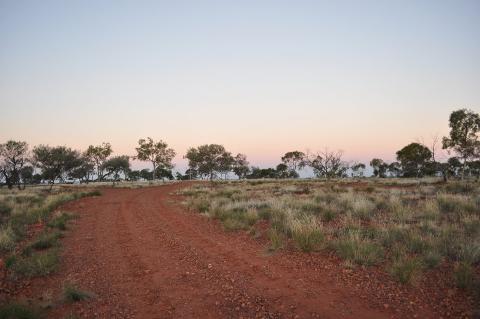 Duration: 3 Days (approx.)
Product code: 3DJOTO
Uncover Australia's precious national gemstones in the outback. Opal mining is tough work but will get your adrenalin pumping as you fossick for that perfect Yowah Nut. Yowah is the only place in the world you can find this type of opal, which is encased in ironstone. Join the adventure and experience this unique outback tour with the locals.
Itinerary
Sunday - Day 1 (L,AT,D)
06:45 – Brisbane Airport check – To ensure your adventure starts on a relaxed note we suggest you leave plenty of time to get to the airport and check in for your flight!

07:45 – Rex. Regional Express Airlines Flight ZL5627 departs Brisbane Domestic terminal bound for Cunnamulla via Toowoomba and St George arriving in Cunnamulla at 10:40.

10:40 - On arrival at Cunnamulla Airport you will be welcomed by the friendly staff from Out the Back Australia and taken to Club Boutique Hotel, your Cunnamulla base for the duration of your tour. Enjoy a hassle free check–in and make yourself well and truly at home.

11:45 – Meet in the dining room for a tour brief

12:00 - Say g'day, grab a drink and then head out to the campfire and pick your seat. Meet other travellers as well as some local characters. Meet Les Capewell retired boss drover or another local entertainer. Watch the whip cracking demonstration by the pro, old Les, and have a go if you want. Our local characters want to share their yarns, life experience, stories and culture of the Australian Outback with you as you experience old fashioned hearty busk tucker, with good times and great company. This lunch will be a highlight of your adventure. During lunch enjoy the stories and yarns, then swing the billy for a cuppa.
Enjoy a few hours free time and relax before dinner.
Overnight Club Boutique Hotel, luxury Cunnamulla accommodation.
Monday - Day 2 (B,MT,L,AT,D)
08:00 - Rise early and enjoy breakfast before departing to Yowah opal fields.

Be amazed as you travel around the town with a local miner and hear the stories of the past and present miners all searching for the perfect stone. Take a mine tour then get cracking some nuts of your own with the guidance of a long term miner who will help you cut and polish your find.

Enjoy lunch with the locals.

With your own opal in hand, we will depart in the late afternoon for the heritage town of Eulo, where you can experience the mud springs and a tour of the town before departing to Cunnamulla for another magnificent dinner.

(Mud bath is an optional extra and we recommend you book this amazing experience Extra $65p.p)

Overnight Club Boutique Hotel, luxury Cunnamulla accommodation.
Tuesday - Day 3 (B,MT,L,AT,D)
After breakfast we travel to Bowra Station to enjoy some of the bird life on offer. With 215 documented species of Australian native birds in the area you are sure to see something special.

Travel back 100 million years in time in the Artesian Time Tunnel and learn all about the Artesian Basin and how it opened up this area to settlers. Browse through the museum and don't forget the regional gallery, which hosts stunning works of art.

Overnight Club Boutique Hotel, luxury Cunnamulla accommodation.
Wednesday - Day 4 (B,MT,L)
You can have a sleep in today as you have been given a late check out! Enjoy your last breakfast and pack your bags as you head off on your last journey around Cunnamulla.

Visit the local shops at your leisure and you may find that special souvenir or gift you are looking for.

Enjoy a hearty lunch before bidding your new mates a fond farewell.

Ends 12:00
Cunnamulla to Brisbane – Flight ZL5628 2 stops 2h 50m
Departs Cunnamulla: 13:20 Wed
Arrives Brisbane: 16:10 Wed
Further Information
Tour Departs
Tour departs Brisbane weekly on Sunday's
Year round -guaranteed departures.
No minimum number
Maximum number 12 unless special group booking
Accommodation

Accommodation on the tour is at Club Boutique Hotel, luxury Cunnamulla accommodation, unless otherwise stated on the itinerary. This allows a higher level of comfort for tour passengers as you can settle in and only take what you need each day. The hotel is centrally located in the center of Cunnamulla CBD close to all attractions and facilities.
Club Boutique Hotel facilities include: free Wi Fi, executive desk with adjustable lamp, telephone, I-Pod docking station, 16 hour reception/room service/concierge/housekeeping, LCD television, tea and coffee making facilities, mini bar, air-conditioning with adjustable thermostat, alarm/radio, luxury bathrooms, bath slippers, bathrobe, hairdryer, luxury bathroom amenities, electronic smoke detector.
If staying overnight at smaller towns or on farms, every effort is made to have a high standard of accommodation however we are limited by availability and numbers. We can guarantee that your accommodation will be clean and comfortable however your flexibility & understanding is greatly appreciated.
Inclusions & Options
Meals
Our Hotel boasts a professional, international chef who is passionate about providing quality dishes you will enjoy. All meals during the tour are included as outlined on the itinerary and is abbreviated as follows;
B = Breakfast
MT = Morning Tea or Smoko (as we call it in the outback)
L = Lunch
AT = Afternoon Tea or Smoko (as we like to call it in the outback)
D = Dinner
Any special dietary requirements can easily be accommodated for however, must be requested at the time of booking your tour to ensure we have lots of healthy, hearty food for everyone.
Tour Guide
Our experienced local tour guides are at least fourth generation in the area and will not only provide a great insight into the area but will ensure you get a authentic outback tour experience.
Accommodation

3 Nights of accommodation is included in the tour
Transfers/Entries
Daily transfers to and from accommodation as well as airport transfers in Cunnamulla are included. All entries are included as per itinerary.
Travel
Travel via Rex Airlines between Brisbane and Cunnamulla is included in the tour price.
Flights

REX Regional Express Airlines operates a twice weekly flight between Brisbane and Cunnamulla.
Brisbane to Cunnamulla – Flight ZL5627 2 stops 2h 55m
Departs Brisbane: 07:45 Sun
Arrives Cunnamulla: 10:40 Sun
Cunnamulla to Brisbane – Flight ZL5628 2 stops 2h 50m
Departs Cunnamulla: 13:20 Wed
Arrives Brisbane: 16:10 Wed
Vehicle

Minibus: 21 seats front facing air-conditioned vehicle
What to Bring

Closed in shoes
Camera
Swimmers
No more than 20kg of luggage
Sense of fun and adventure
Rates
Prices are valid until March 31st 2016, terms and conditions apply.